Posted by Nathan Carter on Apr 14th 2020
Good morning and stay safe during these tough times. Keep the faith SSI fans... We haven't stepped off the design gas pedal. Of the three new products we plan to release in 2020, the first one is available in our new RELOADING section.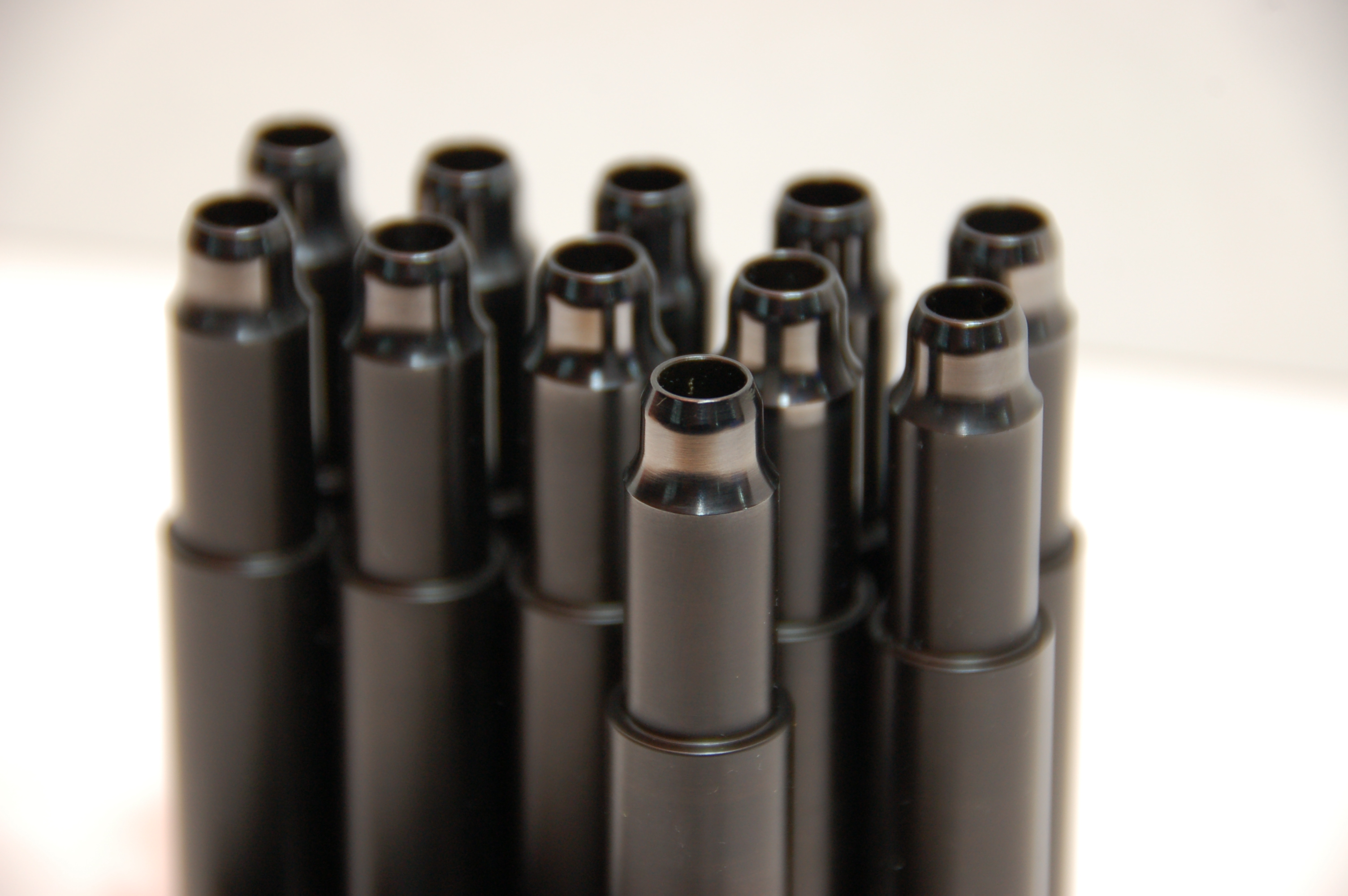 Reloader's rejoice... The Alpha Dropper Powder Funnel is here and it's compatible with All Dillon powder measures. This funnel was designed from scratch and takes care of any and all issues associated with the sub par funnels that were previously available.
The benefits:
- Material used is overkill... 30 Hrc internally hardness with a 67 Hrc hard low friction coating.
-No more sticky scratched up worn out funnels.
-The machine polished punch tip is tapered to ensure a stick free release of your brass.
-That same taper is perfectly sized to capture your bullet tightly. All bullet types tested 100%. Your bullet tipping over on index problem is now gone.
-Ported and polished powder path for maximum flow and it's Larger than anything available.
-With the Alpha Dropper you will experience a more consistent powder flow rate as well as tight bullet placement. It's the last powder funnel that you will ever need to purchase.
**Powder measure die adjustment recommended.
Limited supply with backorder available after stock is depleted.. restocked within 3 weeks.
Visit That Shooting Show for your updated SSI discount codes..
Remember when you order to add a Hat to your inbox.. it will be free at checkout.
God Bless.. Stay safe people... Family first...
Nathan Carter
Shooting Sports Innovations